HEALTH
Health is wellness of the body, the mind, and the soul; their alignment with one another is the art of living well.



and




TIPS

WISDOM
Wisdom is understanding of the self, others, and the nature of things; it is essential to living as if everything is a miracle.



Glaucoma Treatment

Glaucoma is an eye condition due to increased eye pressure that may lead to blindness. In conventional medicine, most eye doctors would recommend
surgeries
and / or
eye drops
to relieve high ocular pressure in the eye.
However, there is one problem: surgeries and eye drops would also create a
chronic condition
, ironically enough, leading to ultimate blindness. The use of eye drops may have adverse long-term effects, one of which is the falling off of pieces of iris, causing blockage, and thereby instrumental in increasing eye pressure over the long haul, instead of reducing the eye pressure.

Dr. Leslie Salov
, M.D., O.D. Ph.D., in his book
Secrets for Better Vision
, states that most glaucoma patients are highly intelligent professionals who lead very stressful, busy lives. This finding led Dr. Salov to believe that to improve vision or eye health, you need to improve the health of your
entire
person simultaneously because your body is a set of interlocking systems that affect one another. Given that the whole is greater than the sum of its parts, your eyes are only a small part of your whole person. Accordingly, to heal the eyes, you must heal the body
first
. It is just that simple!
To have healthy vision, even as you age, you must employ not only the sciences of physiology, biology, and chemistry, but also the healing powers of philosophy and even spirituality. This is no exception when it comes to treating glaucoma. In other words, to treat glaucoma, you need to examine not just your eyes, but also every aspect of your life, including your emotional and spiritual health. Get a holistic approach to healing glaucoma.
The methods of glaucoma treatment recommended by Dr. Salov also include the following:

Visualization
is the use of guided imagery to direct blood, oxygen, and leukocytes (immunity cells) to the eye through a mental image of a healthy eye. Essentially, your conscious mind controls the involuntary processes that occur automatically inside your body. Specifically, visualization relaxes the muscles in the walls of your canal of Schlemm (circular channel in the eye that collects watery substance between the lens and the cornea). By relaxing these muscles, extra fluid can be excreted to relieve the glaucoma pressure. Without using eye drops with chemicals, visualization can
naturally
relax eye muscles so that your pupils become small enough to open up the canal of Schlemm to excrete the fluid for eye pressure relief.
However, it must be pointed out that visualization works only when you use it with dedication and consistency. In other words, you have to practice visualization daily and diligently.
Meditation
is the art of thinking of nothing to remove everyday stresses and worries. When you are under stress, you body produces chemical changes within your body, which decrease blood flow and oxygen level to your eye. Practice meditation to de-stress yourself.
The bottom line: eye pressure can be relieved by eye relaxation; it is important to relax your eye muscles, just like you would relax the muscles of different parts of your body.
Click
here
to go back.
Stephen Lau
Copyright© by Stephen Lau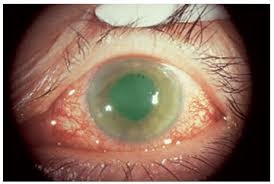 HEALTH
Health is wellness of the body, the mind, and the soul; their alignment with one another is the art of living well.



and




TIPS

WISDOM
Wisdom is understanding of the self, others, and the nature of things; it is essential to living as if everything is a miracle.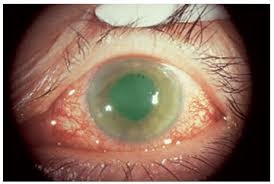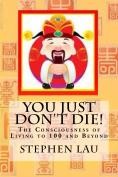 You Just Don't Die!

This 154-page book is more than just about
how
to live to a ripe old age; it is about
how
to live as if everything is a miracle even though you may have many life changes and challenges as you plod along your life journey. You need consciousness of the body, the mind, and the soul to live a meaningful and purposeful life, if you just don't die! Live in the now, and live as if there were no tomorrow, and tomorrow is just another day, if you just don't die!
To download the digital book, click
here
; to get the paperback, click
here
.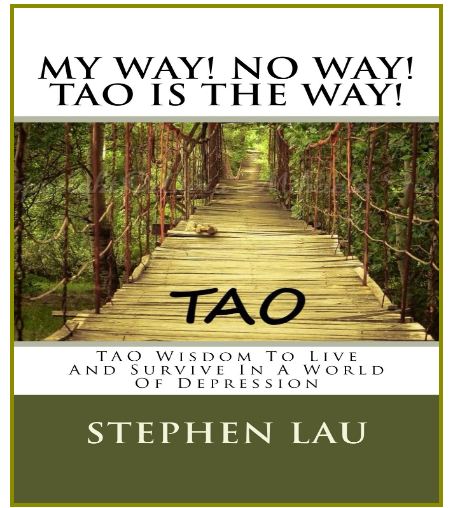 My Way! No Way! TAO Is The Way!

This is one-of-a-kind approach to depression, a universal mind disorder in a world of depression.
Unlike the conventional ways of
avoiding
depression,
suppressing
the symptoms, , and
up lifting
the depressive moods using medications, this new approach uses the ancient TAO wisdom from China to let you fully
experience
anything and everything in depression.
TAO is the way
through
depression, instead of avoiding it. You may become
enlightened
and free yourself of depression forever; if not, at least you may look at your depression
differently
.
To get your digital copy, click
here
; to get your paperback copy, click
here
.
An Egg a Day to Keep the Eye Doctor Away


Eggs are nutritious for vision health because they contain protein, fat, vitamins, and minerals necessary for healthy eyes, including the most common eye disorders, such as cataract and glaucoma.
Previously, eggs were associated with high cholesterol, and therefore not recommended for those who were prone to heart diseases. But recently, research studies have found that eggs contain "good cholesterol" for healthy hearts, as indicated by a research study at the University of Connecticut that consuming three eggs a day showed a significant increase in the good cholesterol. Therefore, rethink the negative impact of eating too many eggs.
Egg yolks, organ meats, shell fish, and whole-fat dairy products are good sources of dietary cholesterol, with little effect on blood cholesterol that may affect heart health.
Eggs are particularly rich in
lutein
and
zeaxanthin
, which are needed by your eyes to avoid age-related degenerative eye diseases and disorders.
Egg yolks contain
choline
, an essential nutrient for the brain and the immune system.
Eggs from free-range chickens are particularly rich in omega-3s.
Eggs may also help weight management (feeling fuller) and combating cancer.
Consume eggs on a daily basis, and this may keep your eye doctor away.
Click
here
to go back.
Stephen Lau
Copyright© by Stephen Lau